As a women-owned business, Time To Flourish is excited to celebrate the amazing accomplishments of all women; the women who opened doors before us as well as the women today who choose to challenge and forge their own paths.
International Women's Day has been celebrated in the US since 1975. March 8th is symbolic of the historic journey women around the world have taken to better their lives. The day serves as a reminder that although much has been achieved, the journey is long, and more challenges are before us.
Time To Flourish would like to celebrate the accomplishments of someone who is very special to us. Judith Aberg, MD is a member of our family. A nationally renowned researcher in the field of HIV and AIDS, Dr. Aberg has been instrumental in developing national, state, and local guidelines for HIV prevention and the care of HIV-infected persons. One year ago, the world halted due to the rapid spread of the Coronavirus. Dr. Aberg and her team have worked tirelessly to treat, overcome and educate others about this devastating virus.
Dr. Aberg has accomplished so much professionally as well as personally as a mother, grandmother, sister and friend. We share the following announcement with great pride and love.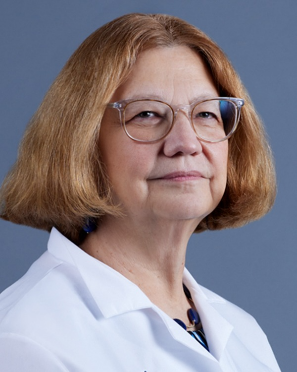 Announcement from:
Dennis S. Charney, MD, Anne and Joel Ehrenkranz, Dean Icahn School of Medicine at Mount Sinai, President for Academic Affairs Mount Sinai Health System
Dr. Aberg has been appointed Dean of System Operations for Clinical Sciences at the Icahn School of Medicine at Mount Sinai. An internationally renowned infectious disease and clinical trials expert and thought leader, Dr. Aberg will continue to serve as Chief of Mount Sinai's Division of Infectious Diseases upon assuming the deanship.
As Dean of System Operations for Clinical Sciences, Dr. Aberg will collaborate with other deans, chairs, and directors to introduce and integrate clinical and translational research across the Mount Sinai Health System. This will include undertaking strategic decision-making for research; pursuing infrastructure enhancements for the conduct of clinical research; collaborating on health disparities research; seeking extramural grant funding to facilitate ongoing translational and population health research; and growing novel programs in areas previously untapped for research participation.
Dr. Aberg has ably led throughout the COVID-19 pandemic by providing clinical care, overseeing research, and organizing treatment guidelines. Among her many achievements, in collaboration with hundreds of other Mount Sinai physicians, scientists, staff, and administrators, are:
Offering the antiviral agent remdesivir under an emergency investigational new drug application to the very first Mount Sinai Hospital patient with COVID-19 within days of admission. More than 1,000 patients across the Health System have been enrolled in trials and expanded-access programs offering antivirals, anti-inflammatories, and antibody therapies including convalescent plasma.
Creating the Convalescent Plasma Program through a partnership with Immunotech and Emergent Biosolutions to manufacture hyperimmune globulin (HIG), a purified and highly concentrated antibody therapy. One HIG trial, funded by the National Institutes of Health (NIH), is currently enrolling inpatients at all Mount Sinai hospitals. We are also conducting studies to determine dose and dose frequency of HIG for the prevention and treatment of COVID-19.
Transforming The Mount Sinai Hospital's chemotherapy infusion center for Regeneron anti-spike monoclonal antibody studies. This involves conducting clinical trials and offering antibody therapies to non-hospitalized patients with COVID-19 via trials and emergency use authorization.
Opening the Pfizer mRNA vaccine study at The Mount Sinai Hospital last August. Within weeks, Mount Sinai enrolled a diverse group of 280 participants that included many from groups most affected by the COVID-19 pandemic in New York City.
Creating the infrastructure for the Janssen (Johnson & Johnson) vaccine study at Mount Sinai Brooklyn and Mount Sinai Queens. Of 90 participants enrolled in just four weeks, over half were members of racial or ethnic groups with particular vulnerability to SARS-CoV-2. In both the Janssen and Pfizer trials, participant enrollment by gender matched the demographics of the pandemic, with 40 percent female and 60 percent male.
The Dr. George Baehr Professor of Clinical Medicine, Dr. Aberg was recruited to Mount Sinai in 2014 as Chief of Infectious Diseases in the Department of Medicine. She was also tasked with creating the Infectious Disease Clinical and Translational Research Center (CTRC) to conduct National Institutes of Health (NIH)-sponsored, investigator-initiated, and industry-sponsored studies. The CTRC has grown to span all four full-service Mount Sinai hospitals in Manhattan, offering Phase 1-3 studies in infectious disease, including HIV. Shortly after arriving, Dr. Aberg became the Co-Chair of the Ebola Task Force, working closely with hospital presidents, chief medical officers, and emergency management. She remains a member of the Health System's Emergency Operations Center. Dr. Aberg is also Co-Chair of the protocol for the NIH-sponsored Randomized Trial to Prevent Vascular Events in HIV (REPRIEVE), the largest such trial to date in persons with HIV.
Immediately before joining Mount Sinai, Dr. Aberg was Director of Infectious Diseases and Immunology at New York University School of Medicine and Director of Virology at Bellevue Hospital Center.
After earning her medical degree at Pennsylvania State University, Dr. Aberg completed her internal medicine and chief residency at the Cleveland Clinic and an infectious disease fellowship at the Washington University School of Medicine. Dr. Aberg has been involved in more than 150 clinical trials, many for HIV/AIDS, and writes and lectures frequently on her work. She has served on panels for the New York State Department of Health, the International AIDS Society-USA, and the U.S. Department of Health and Human Services. She was previously the Chair of the HIV Medicine Association and served on the Board of Directors of the Infectious Disease Society of America. Currently she serves as a member of the NIH COVID-19 Treatment Guidelines and was recognized as Crain's Notable in Health Care 2020 for her work in COVID-19.